​
🪖 Simplify ⚙️ Automate ⚡️ Accelerate
Wednesday September 06, 2023
Welcome to this edition of Creator Ops Insider!
This is the newsletter for creators and online business owners who are ready to scale their business by streamlining their back end operations.
Each week you'll get an inside look at what's working for business owners as we speak.
Preview of this week:
Practical lesson – SOPs create consistency & predictability
Reader question – Manually adding a subscriber to an automation
Recommended resource – ConvertKit
No fluff. Just straight shooting. Simple lessons, practical strategies, and actionable insights that get results.
Get ready to take action.
PRACTICAL LESSON
Last week I shared about the The 5 benefits of Standard Operating Procedures (SOPs):
Consistency & Predictability
Increased Efficiency
Scalability
Better Communication
Reduced Stress
(If you missed last week's lesson, you can find it here).
This week, let's look at how using standard operating procedures leads to consistency and predictable outcomes. SOPs act as a checklist for your employees & contractors of what right looks like.
Checklists provide a visual reminder of what needs to be done and help to ensure that all necessary steps are taken.
In his book The Checklist Manifesto, Atul Gawande emphasizes the crucial role that checklists play in high-risk fields, such as aviation and medicine. In these fields, even minor mistakes can lead to catastrophic consequences, making checklists a necessary tool to ensure safety and reduce errors.
He describes the development of the aviation checklist for Boeing's B-17 and how these checklists helped pilots navigate the new and complex situations of flying such an advanced aircraft.
By following a clear and concise list of tasks, pilots can ensure that they don't overlook any critical steps that could lead to a dangerous situation.
Checklists are now standard in aviation and have significantly reduced the number of accidents across the industry.
Similarly, in medicine, checklists have been shown to improve patient safety and reduce errors.
By using checklists and dedicated pause points, doctors can ensure that they don't overlook important steps in complex procedures or miss critical information about a patient's medical history.
In one study cited in The Checklist Manifesto, the use of a surgical checklist reduced the rate of complications by more than one-third and reduced the mortality rate by almost half.
Checklists have become an essential tool in modern medicine, and their use is now widely recommended by medical organizations to improve patient safety and reduce medical errors.
In high-risk fields, such as aviation and medicine, checklists have proven to be an effective and necessary tool for improving safety, reducing errors, and ultimately saving lives.
While your work may not have the same inherent risks as flying or medicine, as the leader in your organization, checklists and SOPs can give you more peace of mind knowing that each step in a given process will be completed according to the company's and customer's expectations.
How could this help someone running a small online business?
A content creator, for example, might have an SOP for publishing a blog post.
The checklist could include steps such as formatting the post, adding relevant tags and categories, checking for grammar and spelling errors, and the process for scheduling and publishing the post.
By following this simple checklist, the content creator can ensure that every blog post lives up to their standards and that they don't forget anything in the process.
​Need Help Creating Your First or Next Checklist? Click here to get the template I share with clients for creating their SOPs.​
READER QUESTION
Ahh! I hired a VA firm to help with my ConvertKit account and they totally screwed things up 😡 How to I manually add a subscriber to an automation?
Unfortunately, I hear this story all the time. There are many VA firms and freelancers out there who have a basic understanding of ConvertKit, but somehow still miss the fundamentals.
I have a save note called my "ConvertKit Rules" where it outlines the bare minimum that someone should know about ConvertKit before you hire them.
And one of these rules would have prevented my friend's problem. The rule:
Always start Visual Automations with a TAG!
It's easy to start with a form, but then…each automation only allows a MAX of five entry points. If you have six forms, you have to duplicate your automation and hope 🤞 that you remember to update both automations if something changes.
Here's how you can solve this problem and prevent it in the future.
Create a TAG to trigger the automation.
For example:
Start – Welcome Sequence,
Purchased – Course,
Clicked – Course Sales Page
Add that TAG as the entry point for your Visual Automation.
Create a RULE for each of your forms that automatically applies the TAG to trigger the sequence.
Then, to manually add a subscriber to an automation, all you have to do is add the trigger TAG to their profile and they'll start the automation and get everything they need.
I've opened up some space on my calendar for complimentary coaching, and I'd like to serve creators who need help automating their customer journey in ConvertKit. If you know anyone like that, please forward them this email so we can get in touch.
RECOMMENDED RESOURCE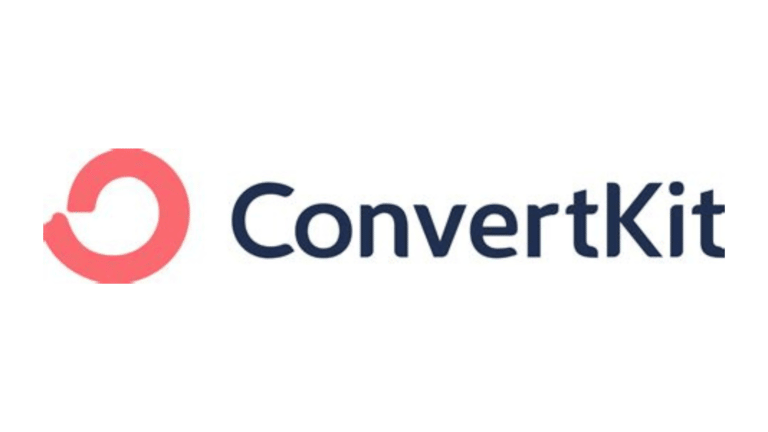 ​
When it comes to email service providers the only one I've recommended since 2015 is ConvertKit. As Subscriber #1,472, you could say I've been using ConvertKit for a while, and I just keep finding new possibilities. The team behind ConvertKit is incredible, support is quick, and I never have to worry about my emails getting to my audience's inbox. Advanced features are so easy to use, I've taught people twice my age how to quickly build advanced automations, segment their list, and create a great overall customer experience. Click below to learn more and get a free account for up to 1,000 subscribers. (If you would like help getting your account set up for the best results, reply to this email and let's talk).
Thanks for reading this edition of Creator Ops Insider.
If you have a question you would like to see featured or have feedback about this week's newsletter, please hit reply.
Found this helpful? Share it with a business owner you know.
Here's to taking action!